The Mammoth represents the pinnacle of our latest innovations in the heavy-duty segment. Crafted for exceptional performance and built to withstand the test of time, this product reflects our unwavering commitment to quality. We spared no effort, never once entertained the idea of taking shortcuts. 
Having undergone rigorous testing with over 20 million operations, it continues to deliver outstanding performance. By the way, we are still testing.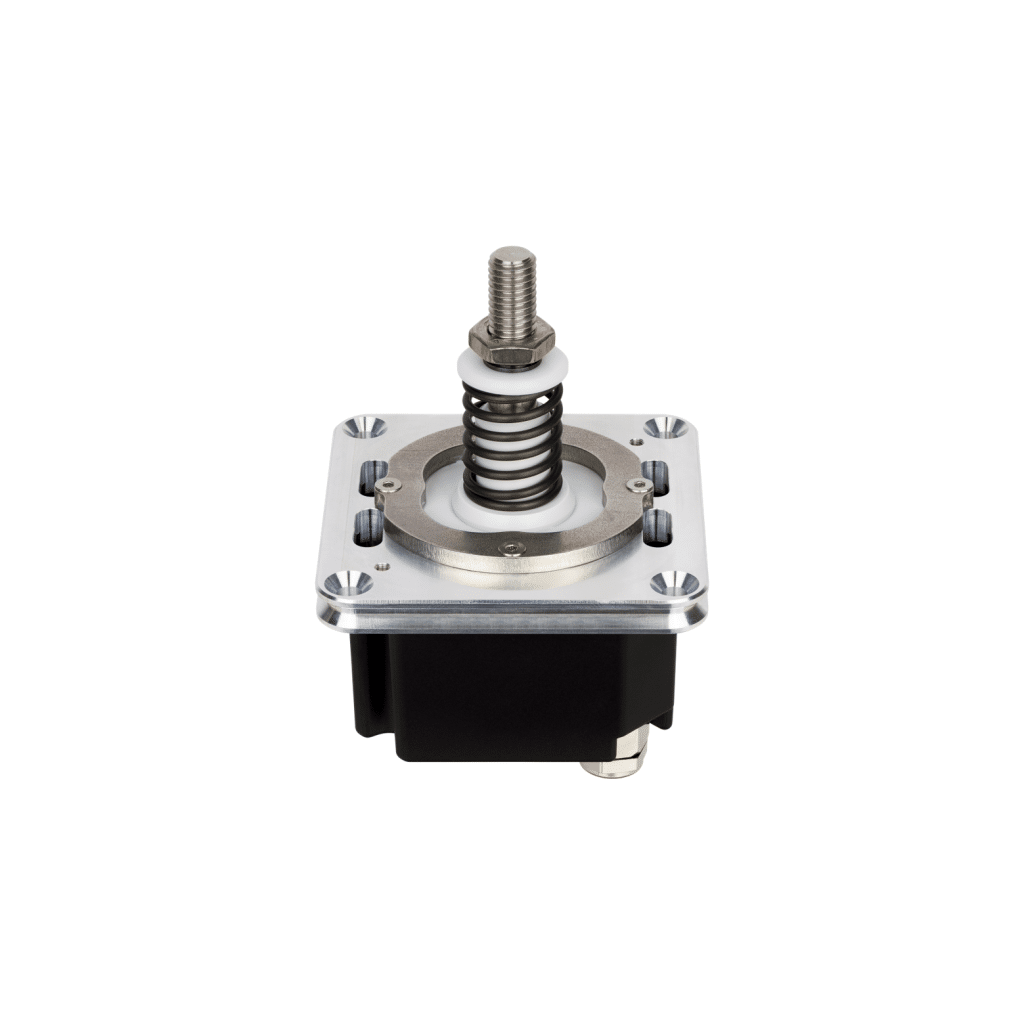 Potentiometer or Hall effect
10mm steel shaft
Maximum deflection of ±28°
Low installation depth
Position detents, friction break
Analog, digital, CANOpen and more 
SIL and Performance Level on request
Multiple grip options available.